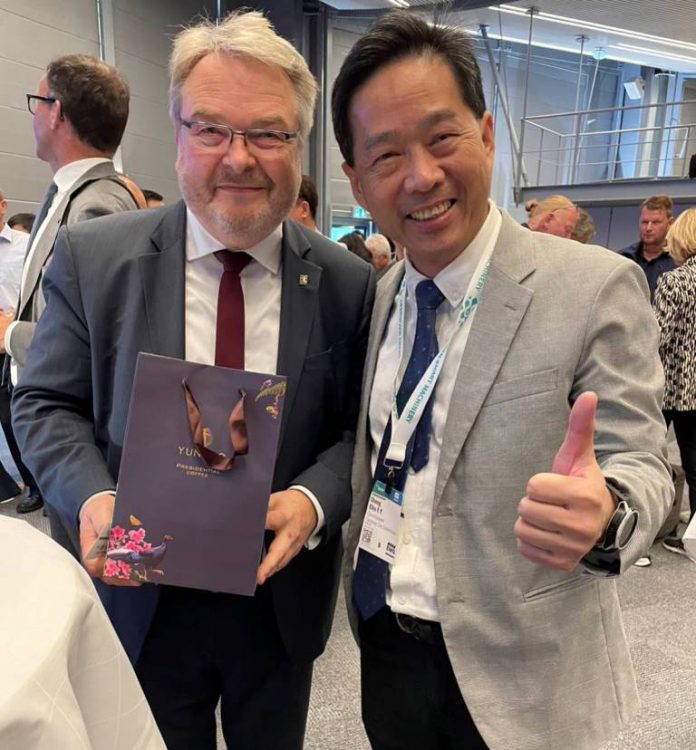 Wan Pei, Lin/ Taichung
"EMO Hannover 2023" opened grandly from September 18 to September 22 in Germany. This year, Ellis Chang, Director of the Economic Development Bureau, represented the Taichung City Government at the opening press conference of the Taiwan Pavilion and the Taiwan Night Banquet. The event was organized by the Bureau of Foreign Trade (BOFT) of the Ministry of Economic Affairs and executed by the Taiwan External Trade Development Council (TAITRA). During the event, Director Chang conveyed greetings from Mayor Lu to Hannover's Mayor, Thomas Hermann, expressing expectations for future collaborations between the two cities.
A total of 107 companies from Taichung participated in "EMO Hannover 2023" this time. To assist businesses in expanding opportunities and promote industry exchanges and collaborations, Director Chang attended the opening press conference of the Taiwan Pavilion in Germany. He also participated in the machine tool industry forum as a speaker to reinforce the city's critical position in the international supply chain.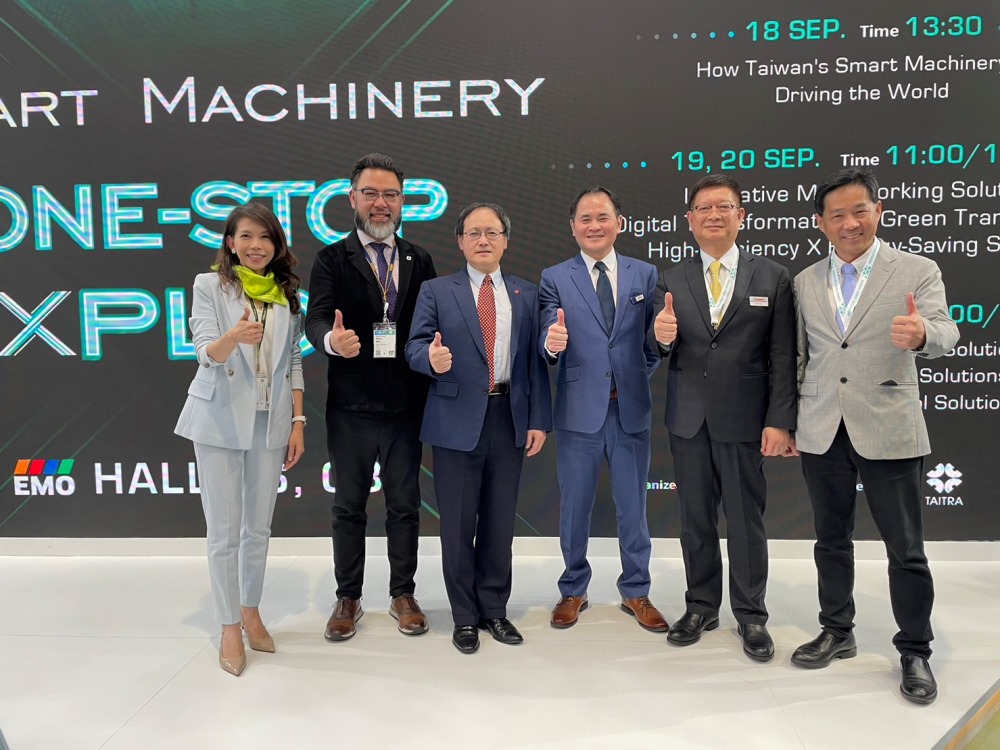 The demand from industries such as electric vehicles, semiconductors, and energy has been growing, especially for orders of new types of machine tools that achieve energy savings, carbon reduction, and smart manufacturing. Taichung has gradually established an electric vehicle industry chain, ranging from components, modules, system integration to complete vehicles. Even Tesla has selected several companies from Taichung as their suppliers. The machine tool industry's new application market has attracted investments from many leading companies. It presents a significant opportunity for tech companies to improve their low-profit margins.
The machine tool industry is currently facing challenges such as geopolitical risks, weak end demand, and global inflation, which have affected consumption. Companies should adapt to the times, strengthen their own advantages, and cultivate rapid market responsiveness. The municipal government is implementing a strategy of "front shop, back factory," enhancing Taichung's industrial exhibition and sales capabilities.
The upcoming Taichung International Exhibition and Convention Center, set to open in 2025, will strengthen this aspect. On the other hand, the "back factory" strategy actively promotes various plans to assist local businesses in expanding investment and upgrading transformation. This includes public-private collaborations to accelerate the development of industrial parks, addressing the need for space and land for expanding production. Simultaneously, it promotes smart manufacturing talent development and R&D subsidies. The aim is to actively facilitate the technology supply chain, consolidate a solid foundation for excellent rear factories, and maintain a critical position in the supply chain.