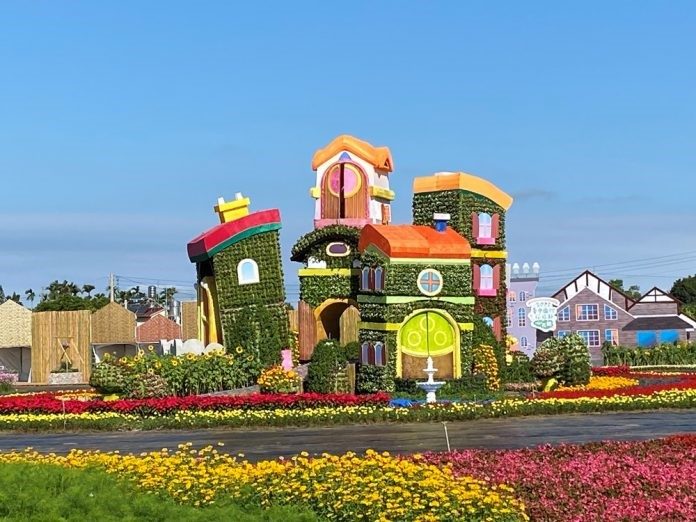 Wan Pei, Lin/ Taichung
The 2022 Taichung International Flower Carpet Festival, the most colorful year-end floral celebration in Taichung, starts from December 3rd to 18th at the second nursery of seed improvement and propagation station in Xinshe. The themed "carpet" is decorated with more than 19 kinds of flowers and 200,000 plants. Moreover, there is a large cornfield being planted in the surroundings to form an alternative landscape. The Taichung City Government Tourism and Travel Bureau cooperates with Xinshe local farmers and tourist associations in a number of activities and special offers.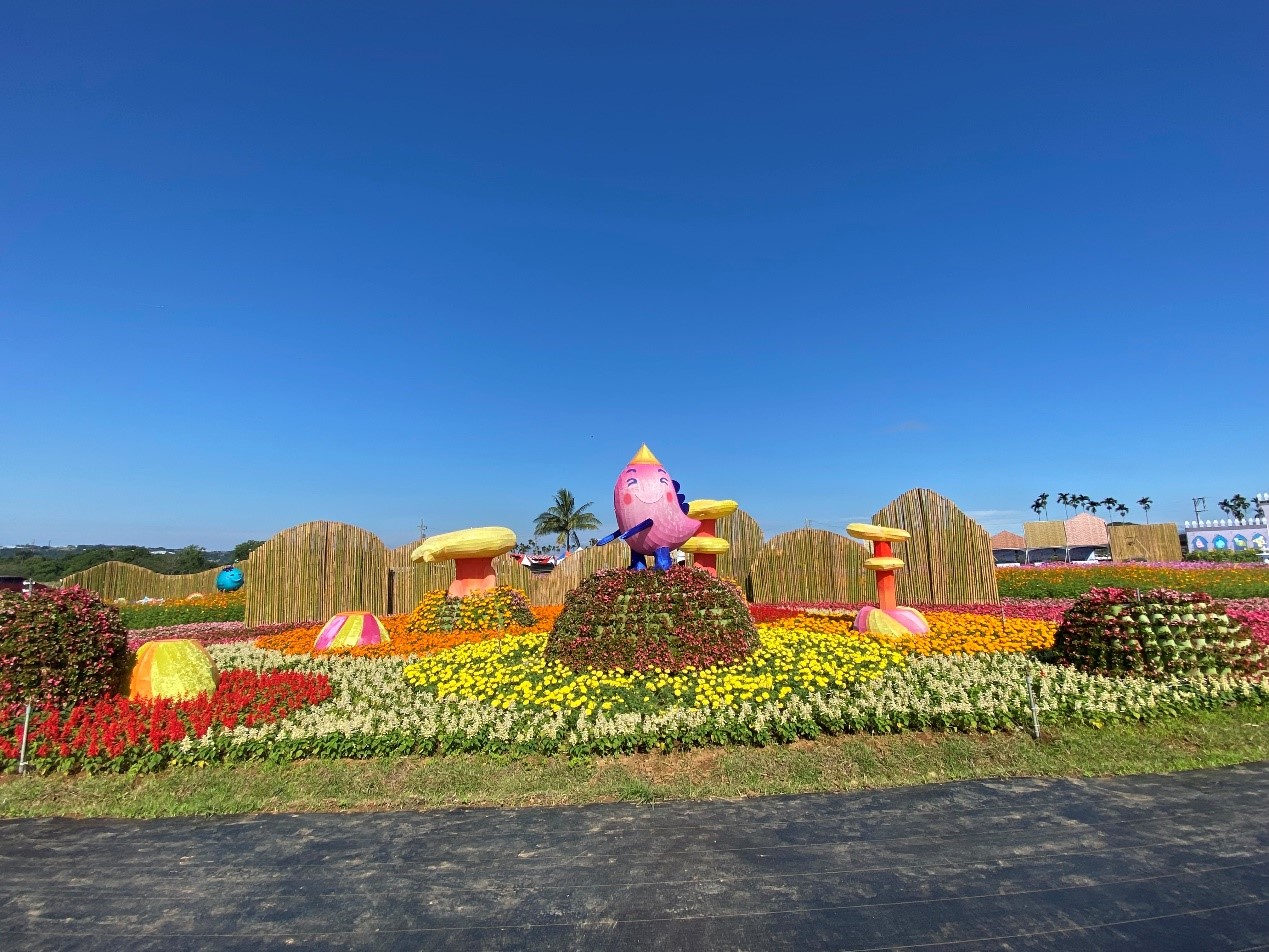 The highlights of the Flower Carpet Festival include an 8-meter-high floral carpet in the center of the venue, a creative exhibition area, flower fairies and elves, and the " Provence Farmers Market", which is collaborating with the Agriculture Bureau and the Council for Hakka Affairs. There are 30 local farmers and special stores invited to exhibit and sell local agricultural products to promote Hakka culture.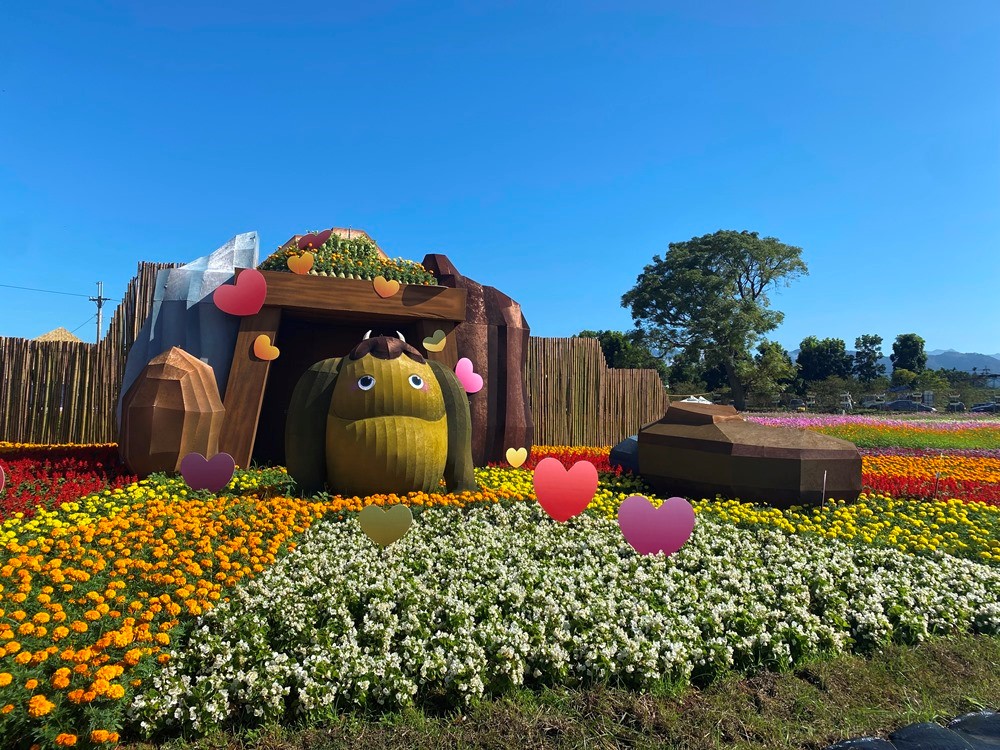 Furthermore, there are dance troupes, bands, magic shows, and creative music show every Saturday and Sunday at the main stage named after the Xinshe-Provence. During non-performance hours, the main stage becomes a spot that allow visitors to take photos and enjoy not only the flowers, but also the beautiful music and the beautiful time in the city surrounding by mountains.
The creative exhibition areas are divided into five zones. Firstly, " Flower Fairies", who were born in the lily stamen in the "Garden of Happiness" of Xinshe. They will guide the tourists to visit the garden and find happiness. Secondly, "Boo Dragon" from the volcanic area. Thirdly, "Fluffy", who strives for perfection. Fourthly, "Yuan Yuan", the idealistic and romantic elf. Last but not least, " The gate of Heart Blossoms", which is decorated with a number of cute green buildings to present the manor style of southern France.
Additionally, the Taichung branch, Soil and Water Conservation Bureau also launches three different tours, which are experiencing tea houses in Xinshe, Dongshi, and Fengyuan, visiting the leisure farm areas and seasonal citrus harvesting.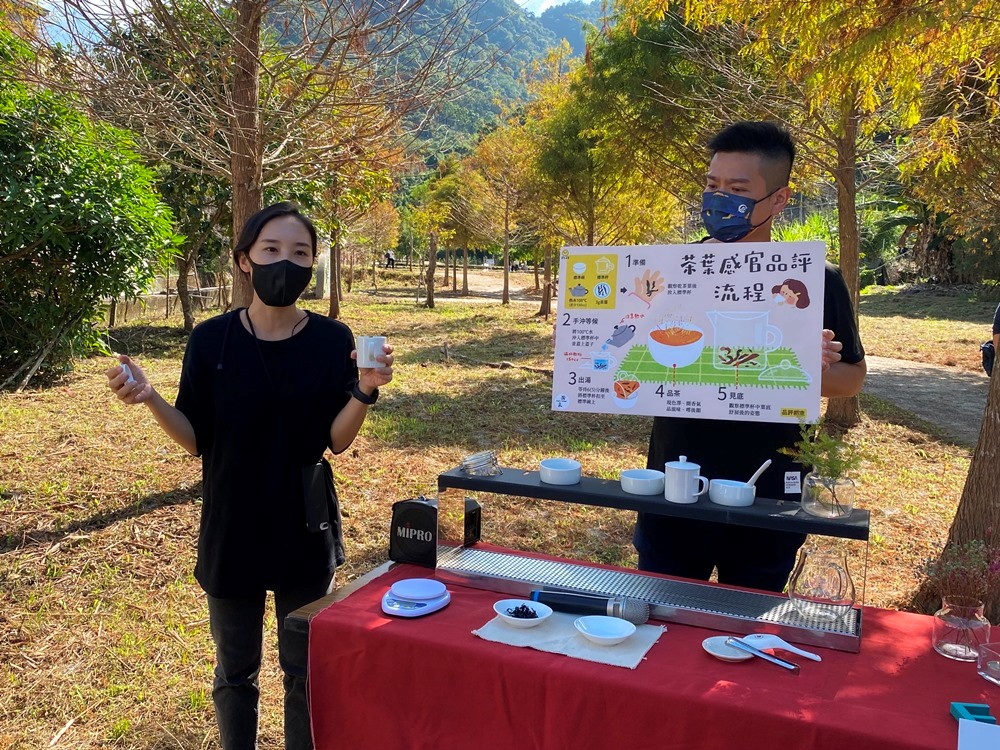 The 2022 Taichung International Flower Carpet Festival is an annual event in the mountainous region. To make it easier for people to enjoy the flowers, the Transportation Bureau of Taichung has offered free shuttle buses from 8:00 a.m. to 2:30 p.m. There are five routes: the Fengyuan Line, Taiyuan Line, Songzhu Line, Dongshi Line, and the Exhibition Area Touring Route. Please note that the Dongshi Line, and the Exhibition Area Touring Route only run on weekends.
For more information, please visit The Taichung City Government Tourism and Travel Bureau website. ( https://travel.taichung.gov.tw/ )